Analytical Work for Supporting the Evaluation of Agricultural Investment Plans For African Countries under the Malabo Declaration
Client- International Food Policy Research Institute.

In this analysis a consumption micro-model and a computable general equilibrium model (CGE) are being used to simulate and synthesize goals and targets for halving poverty and ending hunger, based on the 2014 Malabo declaration targets.
---
Poverty and Inequality Analysis for Kenya Poverty Clock
Client- World Data Lab (WDL)-2016

Rigorous computer programming in stata and analytical work was done for WDL. WDL is an analytical NGO creating a global network where data analytics and software engineering meet. In this analysis Census and Household Survey Data for Kenya was analyzed in order to come up with poverty and inequality indices that was used by WDL to produce poverty clock for Kenya at the sub- national (County) level.
---
Maximizing the Readiness of Local Enterprise to Absorb Local Content Amidst the Growing Extractive Sector in Kenya.
Client- UN-Women Kenya - 2016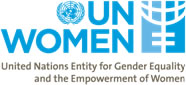 The report prepared for Oxfam had the overall objective to gain a better and up to date understanding of the types of organisations working on inequality, their areas of focus were, existing gaps, possible opportunities that exist and resources existing within these institutions and as well as elsewhere for inequality. This report would guide Oxfam in areas where it could focus on.
---
Construction of Social Accounting Matrix (SAM) for Kenya 2009
Client- African Growth and Policy Modelling Consortium- IFPRI- 2014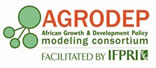 This SAM for Kenya 2009 was been built using the most recent and available data, supply and use table (SUT) 2009 and KIBHS data set 2005/06. The SAM 2009 captured the key characteristics of the Kenyan economy. Services have been found to contribute 50 per cent of gross domestic product (GDP), followed by manufacturing sector, which contributes 21 per cent. Agriculture sector contributed the rest and was taken to be a key sector in the economy because it was found to contribute an average of 30 per cent to rural household incomes. Agricultural production was also found to be capital intensive since it constitutes around 65 per cent of value added in the agricultural sector. This sector also forms a major intermediate input (over 40 per cent). Private sector savings finances investment demand in the economy. With a huge trade balance, it follows that there is a huge balance of payment deficit.
---
Health Sector Budgetary Spending in Kenya.
Client- CUTS International- Nairobi Resource Centre - 2014

This research examined the Kenya Health Sector Budget Analysis Report by presenting the quantitative and qualitative analysis of allocation and expenditure for the health sector from 2008-2012. An analysis of specific priority needs of marginalized groups including disabled, youths and women was done and the factors considered in the health sector budgetary allocations as well as the challenges and opportunities for the realization of equitable and quality health Service Delivery to the marginalized groups in Kenya through budgetary allocations.
---